Docii™ Document Manager - WRC Edition
The Consensii℠ Docii™ Document Manager is a multi-platform application that gives you the power to access, comprehend, and effectively act upon large document sets. It is specifically designed for collaborative activities, such as technical standardization and international technical negotiations.

The Docii™ Document Manager - WRC Edition is built specifically for WRC 2012.

•Access full WRC document structure
C documents, organized by color

White documents: Contributions, WG outputs, etc
Blue documents
Pink documents

Temporary (TD) documents
Agenda (OJ) documents
Info (INF) documents
Admin (ADM) documents
Proposals, searchable by:

Agenda item
Action
Status (color)

Share Folder documents (TIES access required)
Key features:
•Desktop app (Windows and Mac)

•One-button database synchronization

Sync the document database to the Docii database of metadata, including title, sources, upload datestamp, file name, etc.

•One-button download of documents (TIES access required)

Download a document - or a batch of documents - to your computer. Docii identifies the ones locally available.

•Instant document access

Open documents directly from the Docii tool with a double-click. Or, if you like, look in your desktop browser, where documents are organized in a coherent folder and file structure.

•Annotations

Record and save text notes on any document.

•Search support

Search and filter based on source, document number, file name, etc.

•Export

Export data as a spreadsheet.

•No cost

Free of charge. However, we do ask that you provide comments and suggestions for improvement.
Notice: The Docii™ Document Manager - WRC Edition is provided solely for activities related to WRC 2012. For all other uses, please contact Consensii LLC for licensing.
Updates
Docii™ Document Manager - WRC Edition: Release 1.1

Release 1.1 brings a number of major new features. The most significant few feature is the additional of document management for Share Folders, with full filtering by share group and subtopic, and with notetaking enabled. This feature is sure to enhance your productivity, so please consider updating your copy. Release 1.1 also offers spreadsheet export of filtered table data, and easy copying of cell contents. Many additional smaller enhancements are also included.
Download
Screenshots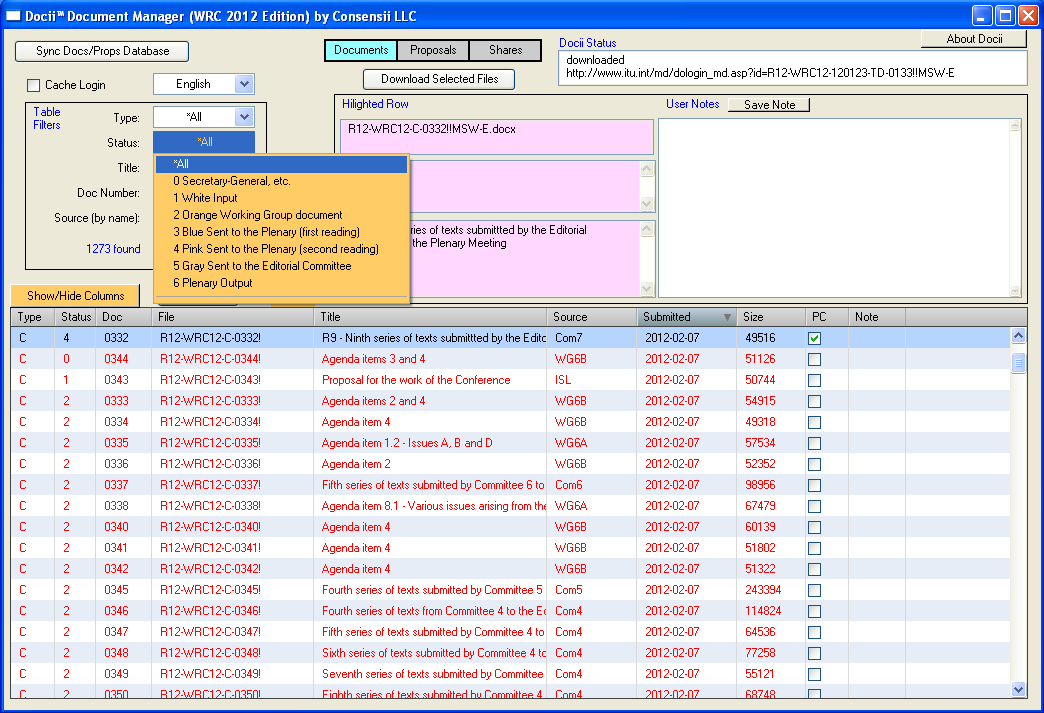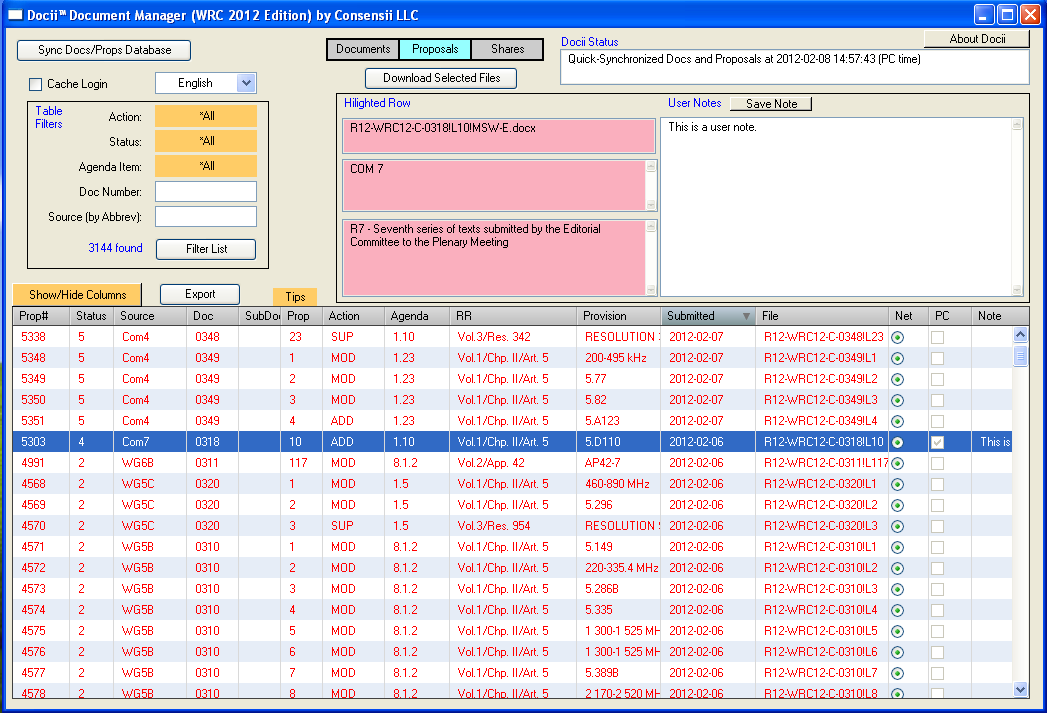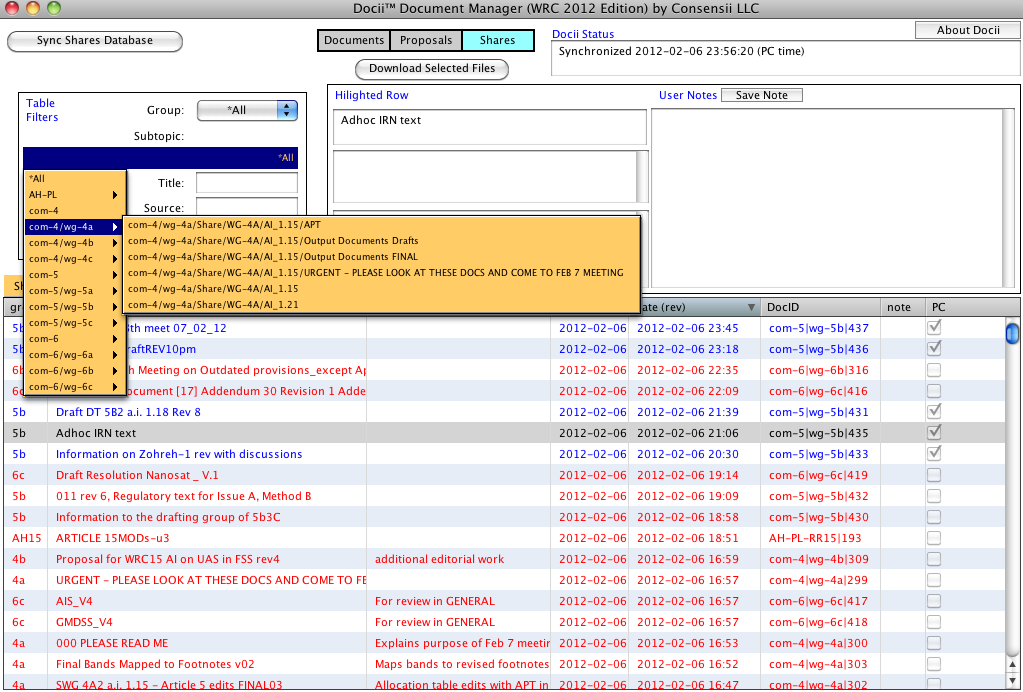 Consensii℠ Docii™ Document Manager
---
Copyright © 2012 Consensii LLC